Xplora
SECURITY AND DATA PROTECTION WITH XPLORA SMARTWATCHES
Did you know that Xplora has always attached great importance to data protection and the secure handling of your customer data?
From September 2023, Switzerland will introduce the new Data Protection Act, DSG for short. The revised law is designed to be "the new rulebook" when it comes to data security issues.
Xplora has always placed great emphasis on data protection and the secure handling of customer data, right from the start. From 01 September 2023, the new Data Protection Act (DSG) places particularly high demands on data security will be introduced in Switzerland. For this reason, both the entry-level models and the premium models of the Xplora smartwatches have been carefully designed to comply with the provisions of the DSGVO (General Data Protection Regulation). These measures have already proven their effectiveness and have been tested and confirmed by TÜV. All communication is encrypted, thereby ensuring a secure connection between the smart kids' watch, the cloud server, and the Xplora app. The Xplora smartwatch is also not connected to the internet, providing additional security.
These combined protective measures make the Xplora smartwatch a child-safe product, as it cannot be attacked by hackers nor does its use enable cyberbullying. It is equipped with the functions of a smartphone, but specially adapted to the needs of children. Xplora is known for being one of the few companies on the market for children's smartwatches that offers a reliable solution for its own activity platform, app, and watch that protects against data theft. Parents can therefore rest assured that their children's personal data is protected when they use an Xplora smartwatch.
Features Phone
By using a SIM card, children can easily make and receive calls with predefined contacts.

Messages
Children can send and receive pre-written text messages, voice messages, and emojis. Pictures & videos
With the built-in camera, children can take pictures and videos to share with you.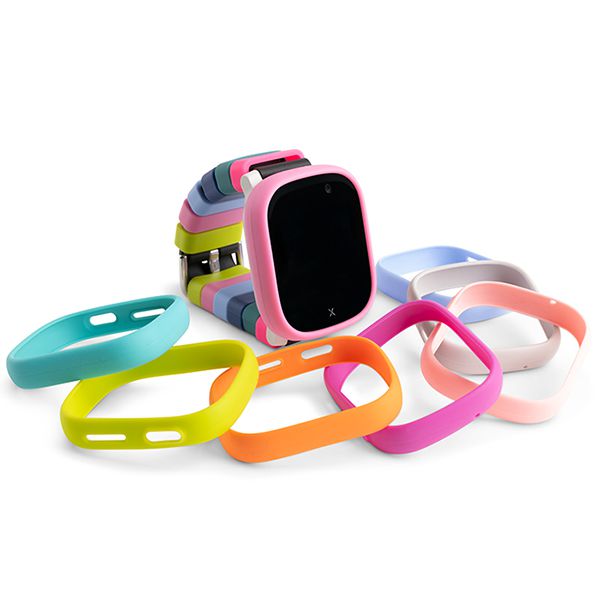 GPS
Thanks to location tracking, you can see exactly where your child is.
Safety zones
Parents can set safety zones in the app and receive a notification when the child moves out of them.

School mode
Fixed school hours can be set via the app when the Xplora watch is in school mode - no calls or messages are transmitted. App
Children are rewarded with 1 Xplora Coin for every 1,000 steps, which they can then use to play cool games in the Xplora Arcade, download ringtones, and watch faces.
Discover all the features of the Xplora smartwatches on the website SOS
When the SOS button is pressed, the main administrator is called and informed of the child's location.

IP68 standard
Dustproof and water resistant for continuous submersion to a maximum depth of 1.5 metres of water for a maximum of 30 minutes. Pedometer
The integrated pedometer counts the steps taken, motivates the child to be active and awards badges for milestones reached.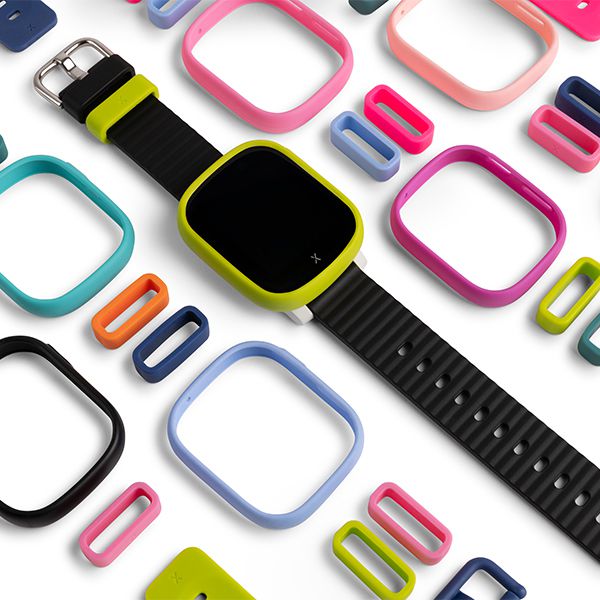 About Xplora
Xplora believes that by engaging in their daily activities and hobbies, children can have a positive impact on the world. As a company, Xplora is proud to play an important role in promoting healthier lifestyles and social engagement among children. In doing so, Xplora understands how important parents are in instilling the fun of activity and passion in children.
With the smartwatches, Xplora wants to inspire children to take part in the adventure of life and use all the opportunities to make the world a better place.
Discover the smartwatches from Xplora